Rock and Roll Fantasy Camp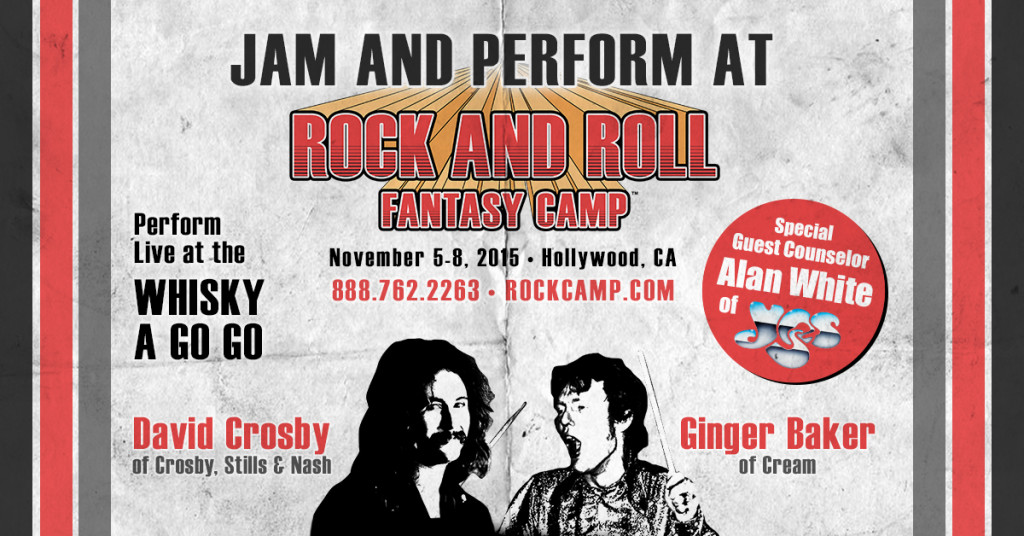 Alan will be a special guest counselor at the Rock and Roll Fantasy Camp, featuring David Crosby and Alan's longtime friend, Ginger Baker.  The camp is in Los Angeles, CA, November 5-8, 2015.
About the camp, Alan says…
The upcoming Rock & Roll Fantasy Camp in Los Angeles is going to be lots of fun, I'm SO looking forward to having the opportunity to work with my friend Ginger Baker again.
Ginger and I go way back to his "Airforce" days, prior to my playing with John Lennon and joining YES. Denny Laine and I were in "Balls" together with Trevor Burton and it was through Denny that I was introduced to Ginger. At the young age of 20, Ginger taug…ht me many things including how to work with multiple drummers in a band together.
Over the years we've done various events together, including drum clinics and fundraising concerts. It's always an entertaining and memorable experience!
He remains an inspiration and one of the true legends of rock music in our time. It's a rare opportunity to be up close and personal with Ginger and look I forward to our time together at Fantasy Camp.
Hope to see you there!
Alan